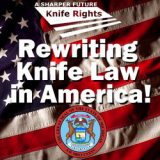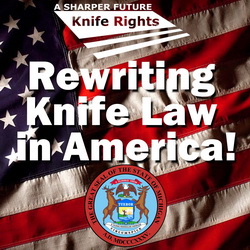 House Passes MI Knife Law Preemption Bill
Read More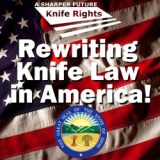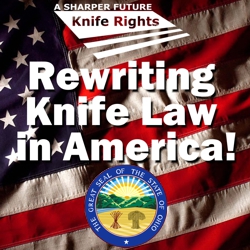 First Hearing for Ohio Knife Law Preemption Bill
Read More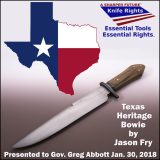 Texas Politics Kills Knife Law Reform Bill HB 956
Read More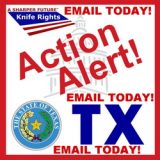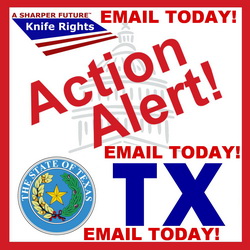 URGENT TEXAS ACTION ALERT: EMAIL TODAY! Urge Senate Committee Vote on TX Knife Law Reform DO IT TODAY!
Read More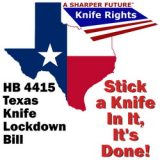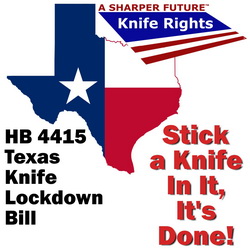 Knife Rights STOPS Texas Knife Lockdown Bill!
Read More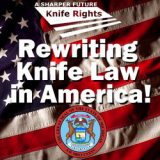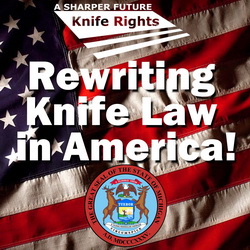 Michigan Knife Rights Act Passed by House Committee
Read More
---
More

News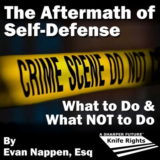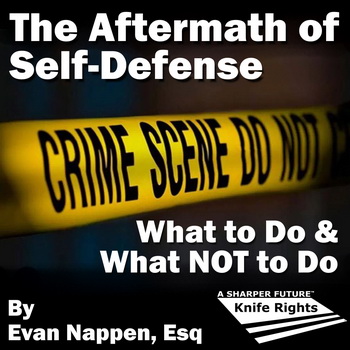 The Aftermath of Self-Defense – What to Do & What NOT to Do
Read More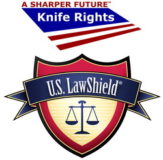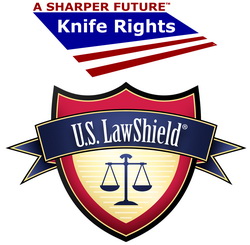 Knife Rights Teams Up with U.S. LawShield – Legal Defense for Self-Defense & Carry
Read More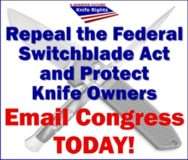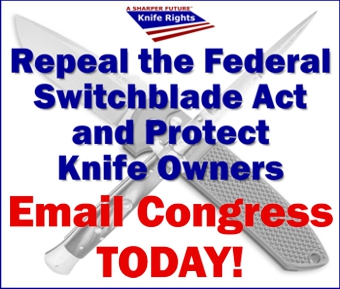 Knife Owners' Protection Act Including Federal Switchblade Act Repeal
Read More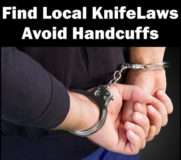 How To Find Local Knife Laws
Read More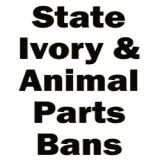 State Ivory & Animal Parts Ban Summary
Read More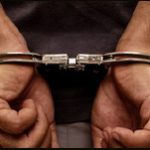 WARNING: New York City Knife Law Enforcement & Administrative Code
Read More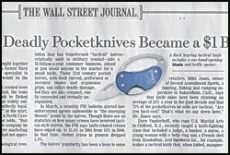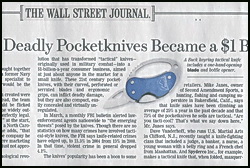 Knife Rights Was Born 10 Years Ago Today!
Read More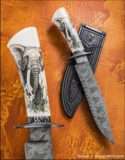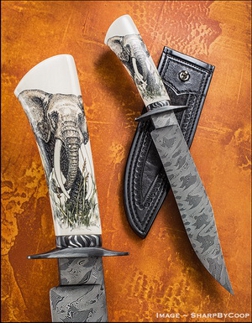 Federal Ivory Ban Rule Goes Into Effect July 6, 2016
Read More
---
Legislative & Litigation Accomplishments
More

+
Rewriting Knife Law In America? 2010-2021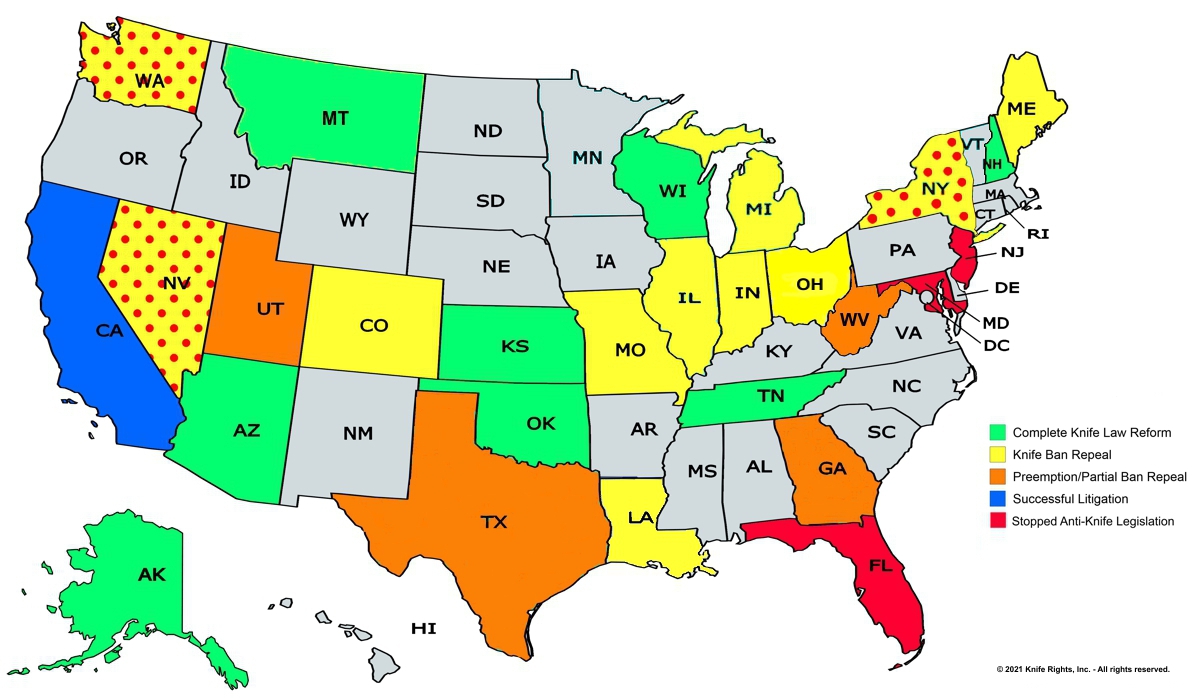 Click the map above to see what Knife Rights has done to protect your rights.